The Best Selections of Hardwood
Texas Traditions provides quality hardwood flooring in a wide range of colors with the price-savvy consumer in mind. Hand-selected color options endorsed by four generations of hardwood heritage and expertise for consumers to choose from. Products include 50+ natural hardwood colors and 20+ waterproof vinyl colors featuring Texas Traditions exclusive AquaStone Pro and Rigid Pro Ultra collections and moldings.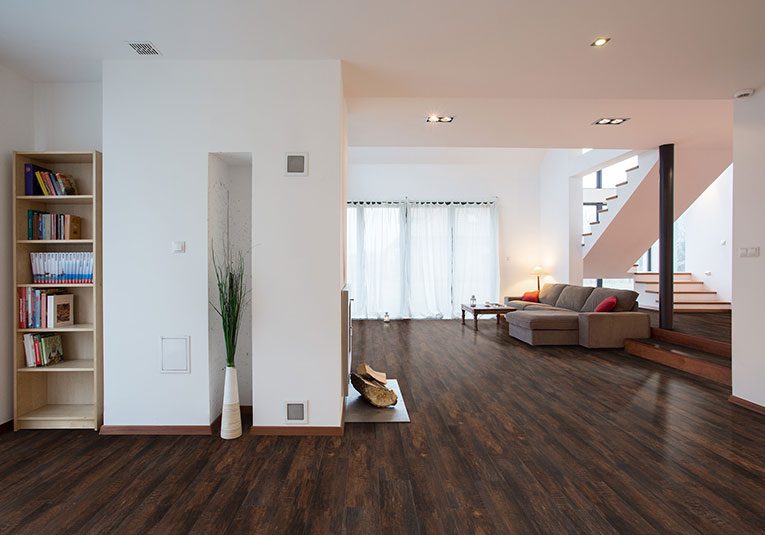 50+ Natural Hardwood Colors
Texas stocked products
Quick Ship options
Wide Color Range
Price Savvy
Pinterest Worthy Styles
20+ Waterproof Vinyl Colors
The most advanced SPC options
Rigid Pro Ultra technology
Exclusive AquaStone Pro Collection
Hardwood Collections
Karuna
Shores
Preserve
Tucson
West Winds
Cortlandt Manor
Waterproof Collections
Yukon Gold
Rigid Pro Ultra
AquaStone Pro
SPC
Acacia
Hickory
Oak
European Oak
Maple
Sapele
Walnut
Smooth – Classic.
Embossed – Waterproof, with an authentic feel.
Light Brushed – A hint of character.
Soft Scraped – Be original.
Hand Scraped – Antique.
3D Distressed – Texan.
A Texas Tradition
The story begins in the early 1930's when Dallas local Roy Gilette began trading wood out of his garage, crafting a future Texas go-to source for wood supply; Trinity Floor Company. His son, John Harold stepped into the family business by installing floors for $.45 cents an hour in 1937. He took a brief break from the trade for the love of country during the height of World War II and upon his summer return in 1945, brought his disciplined Navy work ethic with him.
Starting with Army barrack floor installations throughout the region, his hardwork and exemplary customer service established Trinity as a trusted resource in the wood industry. Overtime, he reached industry milestones including becoming a founding father of the National Wood Flooring Association and induction to both the Maple Hall of Fame and Oak Hall of Fame; all while mentoring his own son, Jon Roy.
Continuing the family legacy, Jon Roy expanded the family trade to include distribution and launched Trinity Hardwood Distributors, now one of the leading sellers of wood flooring and installation products in the Southwest. A product line hand-selected by a third-generation hardwood master only came naturally and in 2006, Texas Traditions, the very best selection of hardwood floors hit the market for Texans.