Unfinished Plank Flooring
Bradley Additions is our diverse plank line manufactured in a variety of widths and species. Our 3/4″ thick unfinished flooring showcases the craftsmanship of wider products with longer average lengths. The product is precision milled and ready for the most custom install, sand, and finish job imaginable. Custom orders are available for jobs which may include specifications of 2′ to 10′ or random widths. All of our products can be hand-scraped at our facility. If you are looking for a wider custom floor that can be finished to your exact specifications, choose our one of a kind quality plank floors, Bradley Additions.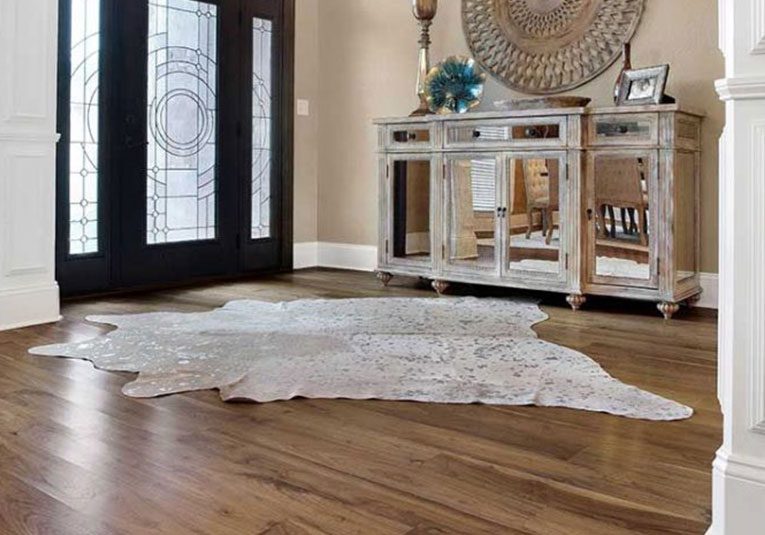 Grades
Red Oak and White Oak are available in standard NOFMA grades:
Clear
Select & Btr
No 1 Common
No 2 Common
Rift & Quartered **
**also available, allow for more time, specialty item
Classic & Colonial
All other species will be available in Classic and Colonial grades:
• The Classic Grade has a more uniform and consistent appearance. The Classic floor may contain a few small knots, limited checking, minor mineral streaks, and similar characteristics. The grade contains no prominent defects.
• The Colonial Grade will contain knots, checking , color variations, mineral streaks and other naturally occurring characteristics. The characteristics will vary depending upon the species of wood as each floor has its own unique appearance. Any defects that will weaken the floor are removed.
DOMESTIC AND EXOTIC SPECIES AVAILABLE
Being able to keep our customers competitive is one of the many reasons for our success. With our Bradley Additions plank line, we have the capability of outsourcing lumber from around the globe to offer a variety of domestic and exotic species.
• Species:  Domestic and Exotic
• Widths:  Up to 9″
• Lengths:  Up to 12 feet
• Hand Scraping available for additional charge.
• 2′-10′ available
• Specialty Quotes:  Contact us for the required time frame.
VINTAGE SCRAPE
Our Amish friends trained us to hand scrape wood flooring the same way they have been taught for centuries.  When you request to have your floors scraped, we actually do it at our facility by hand, and we do it just the way we were taught, the old fashioned way.  Rest assured that no two pieces of flooring will be alike and your Maxwell hand scraped floor will be one of a kind.
Thickness: 3/4″
Pallet: 740 square feet
Bundle: 18.5 square feet
40 Bundles Per Pallet
5″ Plank
Thickness: 3/4″
Pallet: 810 square feet
Bundle: 20.25 square feet
40 Bundles Per Pallet
6″ Plank
Thickness: 3/4″
Pallet: 882 square feet
Bundle: 21 square feet
42 Bundles Per Pallet
7″ Plank
Thickness: 3/4″
Pallet: 861 square feet
Bundle: 20.50 square feet
42 Bundles Per Pallet
8″ Plank
Thickness: 3/4″
Pallet: 744 square feet
Bundle: 18.06 square feet
40 Bundles Per Pallet
Red Oak
White Oak
Walnut
Hickory
American Cherry
Edge/End   Square/Square
Unfinished
Installation:  Staple/NailDown/Floating
Wear Layer:  3/4″ Solid
Species used for for Bradley Additions Plank Series are also available in specialty widths 3″ and 3 -1/4″.
Packaging: 7′ Nested, Shrink Wrapped